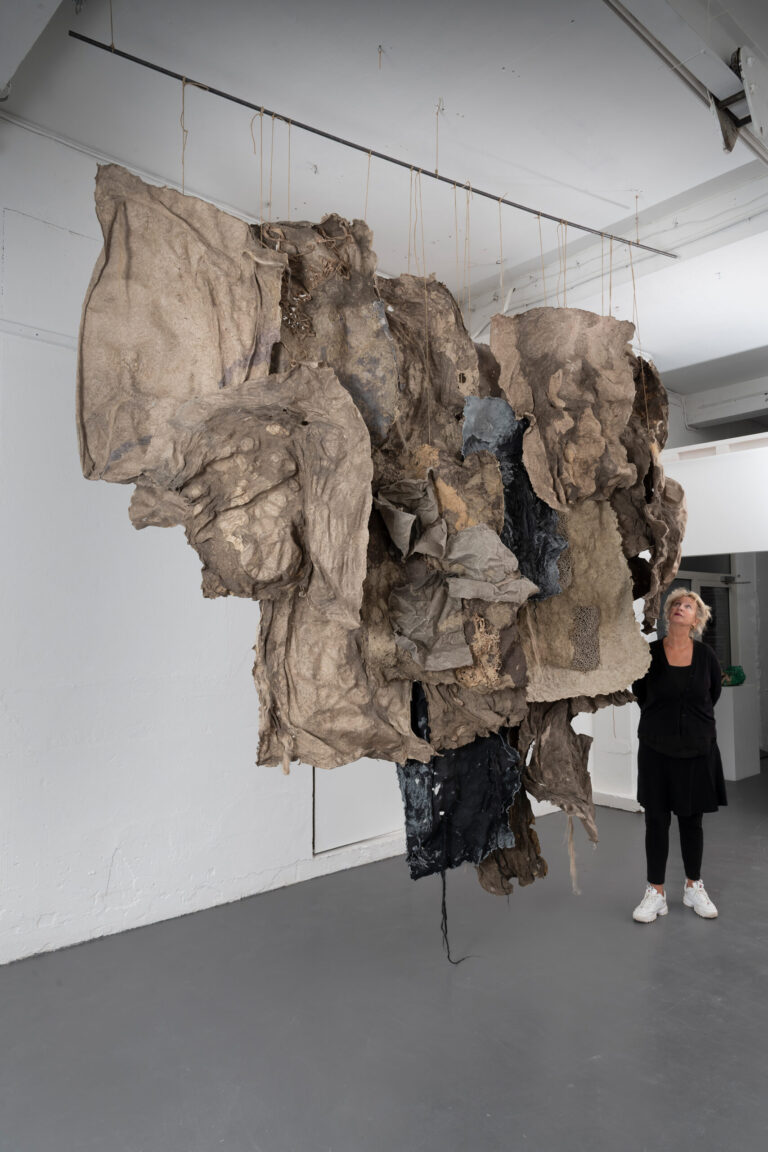 2020 Tribus. NKs Temautstilling «Mendable» House of Foundation, Moss.
Gabriella Göransson – artist
My field of work is sculpture in relation to exhibitions, public art and installations. The main material is handmade paper from different fiber produced in my own studio. The paper pulp is  shaped and colored, sometimes  combined with materials such as aluminum, wood, fabric and beeswax. My fiber installations consists of organic formes  which can work together in changeable constellations.
Memberships: NBK, NBF, NTK, NK og BOA.
I also arrange course in handmade paper.